Is being single a taboo or a special bliss??!!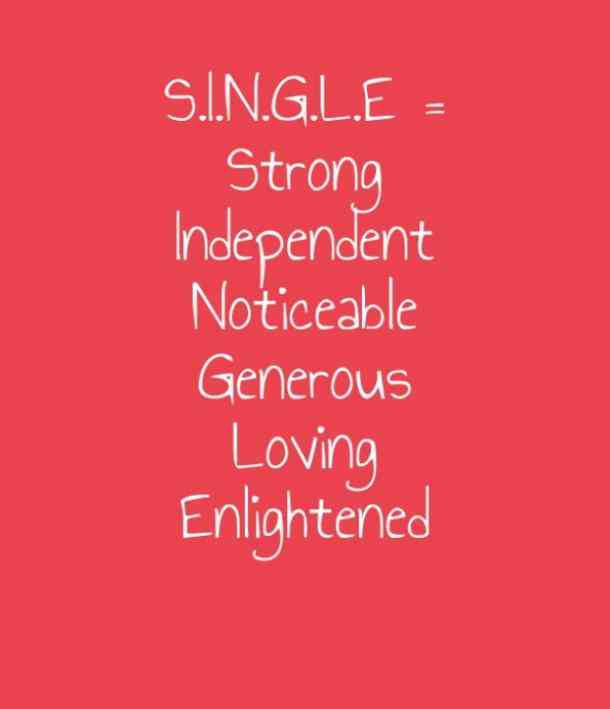 Friends, some day somewhere in your life you might have come across some single woman. Either she must have been very calm, gentle, and sober; having poise, graceful, religious minded or she might have been the cruelest, bitter, agitated, worst natured, loner.
When we come to know that a girl is single, not married, we assume and presume of her character. Many take her for granted as if she is available for them, on the other side many look at her with grudge believing she is of loose character. But have you ever thought why you find bachelor ladies so distinct, may be positively or negatively?!
It is said that womanhood is only complete if one gives birth to a baby which is the foremost duty of a woman for which she is born, but on the other hand religious –spiritual scriptures ask each one irrespective of gender to find out the true reason of our birth. But are women ever given the opportunity to think differently, rather should I say are women allowed to think differently. If she tries to do so, she is discarded by human society or she is morally pulled down. How fair are we to this gender? I have seen married man cursing their wives, majority jokes on marriage blame wives, portray them to be noxious, but why women are like this, nobody thinks? Everything is not into their basic nature, but she is not nurtured the way she should be!
Since childhood she is not allowed to choose or decide, her toys are always going to be kitchen sets, or dolls. If a girl cooks good she is the best, but if she fails in household cores she is good for nothing. As off, if a girl gets married, she is the best, but if she remains unmarried, she is suppose to have bad character. Even if she is a Doctor, Engineer or IAS officer, she is always expected to fulfill her duties as a lady first of taking care of family in some or the other way rather than letting her go off from such domestic affairs.
Ofcourse, with freedom comes responsibility. But let freedom come.....
Why can't we change the way we look at woman? If we wish to liberate society, we must liberate women. Why a girl can't be allowed to take her own decision, atleast let her do for her life? Friends, don't you think women are first human than woman??!!!